3 tags
Sunday Brunch @ Dear Mom
Join us for Vietnamese brunch!  • When: Sunday, April 21st / 11am-4:30pm • Where: Dear Mom - 2700 16th Street @ Harrison • Service: A-la-carte brunch + full bar • Share on Facebook Starters Ham Sui Gok - 8 fried mochi dumplings filled with pork and shiitake mushrooms  Numbing Sichuan Noodles (vg) (g) - 6 wide cellophane noodles in housemade Sichuan peppercorn oil, served with...
1 tag
On the Menu: Ham Sui Gok
Ham Sui Gok (pronounced HUM-SOY-GOK) is a dim sum dish we put on our menu during the Lunar New Year and haven't taken off! Katie discovered them on her trip to Hong Kong last year and fell in love with the fried mochi dumping. The outside layer is a subtly sweet crispy and chewy mochi. Inside you'll find a savory pork and shittake mushroom filling. Come try them at our Thursday...
2 tags
Recap: Lucky Mission Festival
Our Lucky Mission Festival in February came to be because we wanted to celebrate the Lunar New Year with the traditions we enjoyed growing up — but with more booze and dancing. Usually, the Vietnamese/Chinese New Year is celebrated in the family home, with meals and red envelopes filled with money (not bad things, at all!). However, we wanted to reimagine it and make it a holiday that more...
1 tag
A Side of Rice: Kabocha Squash
We picked up kabocha squash from Thanh Ho Farms, one of our favorite vendors at the Heart of the City Farmers Market. During the winter, they introduced us to kabocha squash. Kabocha can be found year-round offers a super sweet taste. Vung Ho and his mom (the proprietors) told us how they enjoy making a Kabocha and Sparerib soup. We followed suit for a staff meal and liked it so much we put it...
2 tags
Pop-up at Dear Mom this Sunday
Come join us. When: Sunday, April 14th / 4-11:30pm Where: Dear Mom - 2700 16th Street @ Harrison Service: A-la-carte dinner menu + full bar Share on Facebook Menu Ham Sui Gok - 8 fried mochi dumplings filled with pork and shiitake mushrooms  Fried Smelt (g) - 8 fried small fish served with fried cilantro and nuoc mam aioli, a fish sauce, ginger and lime dip Pâté Chaud - 6 puff...
2 tags
3 tags
Tray of Togetherness (i.e. Candy)
Lunar New Year Tradition #3: Candy! What's a holiday without candy?! The Lunar New Year is often celebrated with a Tray of Togetherness, a circular or octagonal tray of different treats that represent the start of a sweet new year. Since the Chinese consider the number 8 to be extremely lucky, there are 8 compartments around one central compartment. Traditionally, they represent these types...
3 tags
Lion Dance Party
We're throwing the Lion Dance Party, our first-ever dance party, on Friday, February 22nd to celebrate the Lunar New Year. It'll be everything you know and love about Vietnamese/Chinese New Year, but with lots more booze, street food and Harlem Shake. Here's a taste: Come do the Harlem (Lion) Shake with us this Friday. Deets below. — Where: Verdi Club, 2424 Mariposa...
3 tags
2 tags
Potsticker Party: Roll em', Stuff em', Fold em',...
Where: Good Eggs, 530 Hampshire, #301 When: Sunday, February 17th, 4-7pm Tickets: $40 / purchase here As part of our Lunar New Year celebrations, we'll be the honoring the craft god by hosting a Potsticker Party. What better craft to focus on than that of food? Come to the Posticker Party at Good Eggs' beautiful loft offices in the Mission, where you will: - Learn to roll and fold...
4 tags
Happy New Year!
Today marks the first day of the Lunar New Year!  New to New Years?  Check our video on How To Say Happy New Year In… Lunar New Years is very important to us because it also marks our second year in business.  We'll be spending the day relaxing with our loved ones and resting up for our the Lucky Mission Festival, a month long Lunar New Year celebration. For now, here is a look at...
2 tags
2 tags
3 tags
Southeast Cajun Boil: A Take on a Take
We love how cuisines can mesh together and evolve to become it's own thing. The dishes from our Dungeness Crab House took from not only Viet-Cajun cuisine, but also traditional Vietnamese and New Orleans specialities. For example, the Crawfish Etouffee Bouchee (pictured below) was a combination of the Vietnamese Pate Chaud (puffy pastry filled with meat) and Creole etoufee (thick seafood...
4 tags
Lucky Mission Festival: Party Like It's The Year...
We're celebrating the Year of the Snake by throwing the Lucky Mission Festival, a month-long series of events that reinterpret, reimagine and reintroduce the traditions and foods of the Lunar New Year. Meanwhile, adding more booze and dance music along the way! We're kicking things off with the Good Luck Biagarten, a pop-up beer garden and mess hall this Saturday, February 9th. Also on the...
1 tag
Cheers to the Year of the Snake
Date: Saturday, February 9, 2013 Time: 6-10pm Location: Florida Street Cafe, 710 Florida Street To kick off the Lunar New Year celebrations, we're throwing a mess-hall slash indoor beer garden inspired by Vietnam streetside bars. (Bia = beer in Vietnamese.) The menu consists of items that bring good luck in the new year — such as Ham Sui Gok, fried mochi dumplings stuffed with pork and...
3 tags
Dungeness Crab House: Southeast Cajun Boil
Saturday, January 26th 7pm Gung Ho Restaurant - 680 8th Street (at Townsend) $65 / Tickets here Crab season ain't over yet — and we're not letting it pass without doing it up Cajun-style (and just in time for Mardi Gras!) Our next installment of Dungeness Crab House is inspired by Vietnamese Cajun seafood restaurants, popular in San Jose and Garden Grove in Southern...
4 tags
Beginning the New Year at Whiz Burgers
We started 2013 with a New Year's Day Brunch a new pop-up location: Whiz Burgers, located on 18th and Van Ness. For a while this location intrigued us. We weren't sure who owned it or how to approach them to do a pop-up. Our curiosity pushed us to ask anyway. We met John Kim, whose father owns Whiz Burger, one day at the take-out window. John told us that Whiz Burgers has been around since...
4 tags
The Whiz in Analog
This year, we were lucky enough to have our New Year's Day Brunch photographed by Doctor Popular. He's a fellow Mission District dweller who does everything from DJing to building LEGO dioramas. While hanging out with us, he got behind-the-scene shots inside the Whiz Burgers. Using his Minolta SLR and rolls of expired Konica film, he captured the vibes of the iconic burger joint. See more...
2 tags
2012 in Pictures
Our visit from Anthony Bourdain aired on TV Traveled to Vietnam Landed our first office and commercial kitchen (where we did an awesome shoot with Refinery29) Had our first interns Who helped us produce our spread in Food & Wine And a music video Which we made to try to get voted into the SF Street Food Festival (it worked!) Afterwards, went on tour with The Bold Italic...
2 tags
The Last Underground Market
On December 22nd, forageSF held their last Underground Market. This is where Katie and I first met. At the time, we were two separate Vietnamese food vendors known as KitchenSidecar and Little Knock. The Underground Market gave us an excuse to cook and sell food we believed in. After joining forces, we built a pop-up restaurant and did tons of traveling and writing. And we accomplished this...
2 tags
New Year's Day Brunch @ Whiz Burgers
New Year's Day Brunch Date: Tuesday, January 1st  Time: 11am-5pm Location: Whiz Burgers - 700 South Van Ness Avenue (at 18th) Eat in / grab & go We're popping up for our annual New Year's Day Brunch at Whiz Burgers, the iconic burger joint on the corner of 18th and South Van Ness avenue. On the menu: fried egg banh mi's and pho and Vietnamese coffee and everything else to make life...
1 tag
Dungeness Crab House 2
A few weeks ago we threw our second Dungeness Crab House, a dinner celebrating the Bay's favorite crustacean. This dinner had us on the edge of our stools. In the week prior to the event, the crab fishermen went on strike (as they did the year before) due to a price dispute between them and the wholesalers. We wanted to support the fisherman so we had a back-up plan (Bass Haus!) in case...
3 tags
Luke's Local Meal Box
Photo by: Zoë Nguyen  So last week, I had my typical Friday morning routine: 7:00am Wake-up 7:30am Wake-up again, and actually roll out of bed 7:35am Put on clothes 8:00am Get onto the crazy 71 Noriega-Haight bus to my RPS internship. But once I got into the office, a surprise awaited me; I was greeted with a giant loaf of bread from Katie, "Here, we got a Luke's Local Meal Box today!" Last...
1 tag
Watch
This is life as an RPS intern (plus brainstorming and executing crazy events, making overly detailed lists, learning how to make Vietnamese coffee, shooting music videos and taking food pics) We're always looking for Social Media, Events, and Videography/Photography Interns. Drop us a line at hello@ricepaperscissors.com. Animated holiday photos from the 12FPS and Moving Portraits holiday...
2 tags
Wet Hot Camp-In
About a month ago, we hosted The Camp-In, a pop-up dinner and movie night with our Mission neighbors Alite Designs and The NWBLK . With Alite's camping gear coupled with our little red stools, we transformed The NWBLK into an indoor campground.  It was a dinner and movie night, but instead of driving in, our guests camped in to watch Wet Hot American Summer — which was pretty appropriate...
1 tag
Meet the Interns
Every season we bring in a new group of badass interns to help make RPS events happen. Here's a look into a our fall/winter team, filled with punk rock photographers, former fashionistas and event planner extraordinaires. Akia Leigh Graybill Photography Intern Currently residing in Downtown Oakland, Akia is a high school sophomore who has witnessed three UFO sightings. Living in the Bay for a...
2 tags
Dungeness Crab House
Winter marks the beginning of crab season, so we're celebrating with Dungeness Crab House, a private kitchen dinner celebrating the Bay's favorite crustacean. Tickets are $60 and can be purchased here. To accompany our Salt & Pepper Dungeness Crab, we're serving up Truffle Garlic Noodles using the good stuff straight outta Oregon. We'll have Wet Naps for your hands, and an...
1 tag
Footstools
For the next time it floods in the Mission Found by our intern Emily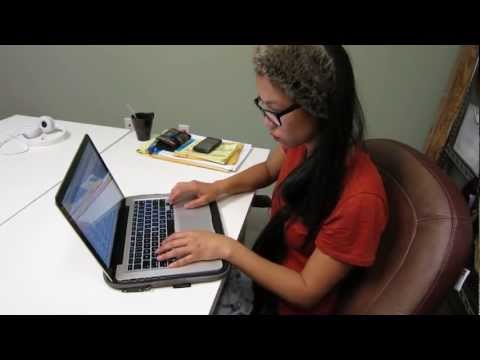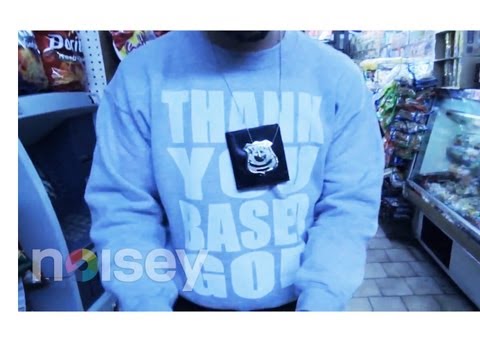 1 tag
A Vietnamese Thanksgiving
Zoe Nguyen is our fall Social Media and Events intern - known for her rockin' style, and her ability to school us on music (we had no idea what trap music was!) After staying in SF this Thanksgiving, she decided to do a Vietnamese twist on the traditional Turkey-day fare. Read her recap below! — When my family first got to the U.S. from Vietnam, big turkeys were too expensive and...
2 tags
The Camp-In
The Camp-In outdoor dinner + movie When: Saturday, November 17 / 4pm-9pm Where: Mission Dispatch / 1975 Bryant St, San Francisco, CA / Between 18th and Mariposa Dinner from 4-7pm, Movie begins at 6:30pm Free admission, food + snacks + beer for sale RSVP and round up your friends here :) Rain or shine. We'll move the party from the outdoor courtyard to THE NWBLK, a warehouse located...
2 tags
We
A month ago we went on tour with The Bold Italic and met David, a video producer, at Neumo's in Seattle, the rock venue where we held our last party. In the smoke-filled room, we met and talked about ApK, his production company in New York. It was a nice, short meeting, but he had to jet off after a long few weeks of touring. A few weeks later, we received a congratulatory email from him...
3 tags
Farmstock 2012
What a better way to push back the end of summer by yet another camping trip? Our good friend Eric of Gung Ho (formerly known as Seoul Patch) has been singing praises about Free Spirit Farms the moment we met him. When the Free Spirit folks threw their second annual farm party, we packed Austin's car with our little red stools, Asian candies and a bottle of Bulleit — and off we...
5 tags
An RPS Tour of the Mission
When Eddie Huang and the VICE asked us to take them on a tour of San Francisco for their new show Fresh Off the Boat, we looked to the Mission where we eat, work, and play. The Mission is host to tons of old school, legit, and dependable Asian purveyors who hook us up with fresh produce, seafood and staples that make Rice Paper Scissors possible. We brought Eddie to two of our favorite spots: Sun...
4 tags
3 tags
3 tags
The Last Rush: Seattle
After a night of drinks and chili-cheese chili cheese Ruffles in Portland, we piled into a minivan to head to Seattle. In the driver's seat was Taylor of The Bold Italic (and soon-to-be Western Editions), alongside Eric (who was shooting videos of the trip). Allan, Katie and I were the back-of-the-bus kids. Once we passed the Space Needle, it knew it was time to get to work. We hit up...
3 tags
United States of Ping Pong
For our second stop of The Bold Rush, we popped up at the Ace Hotel alongside The Bold Italic and American Tripps, a ping pong party started by Allan of Mission Mission. Katie pong'd in heels (which impressed Allan) while I danced outside dressed as the Bold Burrito (which did not impress the restaurant next door.) The next day we explored Portland, first by hitting up Stumptown Coffee...
4 tags
How We Roll: Bo Bia
For our three-city tour with The Bold Italic we chose to make Bo Bia, a type of Vietnamese spring roll. We made two versions: the traditional one featured Chinese Sausage and Egg while the Vegan/Vegetarian version had Fried Tofu (and Egg). Both are served with a peanut sauce. We chose this dish because 1) who doesn't like spring rolls and 2) it's a less common in the US, but something...
3 tags
Never Too Late to Tayhoe
We almost let summer pass us by. After doing tons of events — including the ever-so-crazy SF Street Food Festival — we had to go on a weekend trip to Tahoe (which we lovingly dubbed Tayhoe) to celebrate the end of festival season and let's be real — turn off our phones, swim, soak up the sun, relax, and be in the company of good friends. There's nothing better than...
4 tags
The Bold Rush: Los Angeles
This past weekend we wrapped up the first leg of The Bold Rush, a West Coast tour with The Bold Italic that showcases SF goods. Our first venture was to the ever-so-sunny Los Angeles, where we did a pop-up at Poketo, a beautifully curated gift shop. The Bold Italic folks put us up in an Airbnb in Downtown LA, which we shared with videographer Eric of High Beam Media and Allan Hough, ping...
2 tags
Hong Kong in 1964
Check out this video of Sheung Wan, Hong Kong in 1964.  This video was shot a couple of years after my dad left for the States and makes me think about his former life there.  It's funny, much of Hong Kong remains unchanged - save for the rickshaw running through the screen at 00:31. Women are dressed to the nines, fresh vegetables are hawked in alleyways, and people sit on little red...
2 tags
3 tags
Eater's Digest: Hanoi
Hanoi-Style Beef Pho  Inside: Not much — and that's the way we like it. Beef, broth, scallions, and fresh noodles. Verdict: We love the simplicity of Hanoi-style pho, which doesn't include the bean sprouts and herb plate that usually accompanies Southern-style pho. This way, you're able to get straight to what's good — the warm, savory broth. Our experience...
2 tags
Scenes from Hanoi
It's been six months since we were in Hanoi, the last city on our month-long tour of Vietnam. We suppose we've been procrastinating on these last recap blog posts because we didn't want to accept that the journey was over. But it isn't. We recently decided to go on another month-long trip to Vietnam late February/early March, this time concentrating on the Central and...